Cambridge Electric E3 Package
£698.00 £748.00
This Cambridge marble fireplace has all the hallmarks of true quality. The carefully designed symmetry will add grace and elegance to any room. The Cambridge fireplace is designed with a subtle pencil profiled curved header, the same pencil profile is also carved onto the mantle and two corbels. The fireplace is available with either a bowed (curved) hearth matching the curved header or a regular pencil profiled flush hearth.
Cambridge Marble Fire Surround
Marble hearth (bowed or pencil profile)

Marble back panel with cut out
E3 Brass Electric Fire
Free UK Mainland delivery*
E3 Brass electric fire included in price


1 & 2 kw heat output
12 months warranty
Coal fuel bed

Can be fitted on flat wall if needed
Optional down lights
Free UK Mainland Delivery : 2-6 Weeks from order, depending on location.
Custom made and ready for dispatch within a few weeks from order
Available in Grand 54" [1372mm] or Regular 48 " [1220 mm]  Wide Size. 
Freshen up your home with this beautiful modern yet classical fire surround. The clean arched lines and curved hearth make this a perfect fit for all homes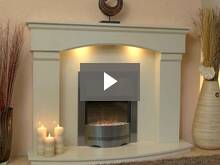 Fititng OverviewMade with easy installation in mind. Supplied in 5 easy ready made sections with factory fitted with concealed brackets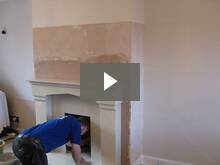 Rebate ExplainedCan be manufactured with a 75mm recess to fit an electric fire against a flat wall, or a with the back panel pushed as far back to the wall as possible if you have a chimney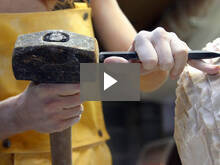 Down lightsCarefully crafted within the top header of the fire surround. Clutter free with a recessed switch under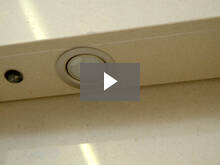 Colour:
3 colour choices order samples
Down lights:
Carved in header



Bowed Hearth or Pencil profile hearth
| | |
| --- | --- |
| A | 48" 1219mm |
| B | 42" 1067mm |
| C | 8" 203mm |
| D | 15" 380mm |
| E | 48" 1219mm |
| L | 28.5" 724mm approximately |
| M | 33" 838mm approximately |

| | |
| --- | --- |
| N | 16.25" 413mm |
| O | 22.25" 565mm |

| | |
| --- | --- |
| D | 15" 380mm |
| E | 48" 1219mm |
|   |   |
| P | 2.25" 60mm |
| T | 10" 254mm |
| Q | 1/2" 12mm |
| | |
| --- | --- |
| A | 54" 1372mm |
| B | 42" 1067mm |
| C | 8" 203mm |
| D | 15" 380mm |
| E | 54" 1372mm |
| L | 33.25" 844mm approximately |
| M | 33" 838mm approximately |

| | |
| --- | --- |
| N | 16.25" 413mm |
| O | 22.25" 565mm |

| | |
| --- | --- |
| D | 15" 380mm |
| E | 54" 1372mm |
|   |   |
| P | 2.25" 60mm |
| T | 10" 254mm |
| Q | 1/2" 12mm |
---
Related Items