Cambridge Electric E1 Package
£698.00 £748.00
This Cambridge marble fireplace has all the hallmarks of true quality. The carefully designed symmetry will add grace and elegance to any room. The Cambridge fireplace is designed with a subtle pencil profiled curved header, the same pencil profile is also carved onto the mantle and two corbels. The fireplace is available with either a bowed (curved) hearth matching the curved header or a regular pencil profiled flush hearth.
Cambridge Marble Fire Surround
Marble hearth (bowed or pencil profile)

Marble back panel with cut out
E1 Stainless Steel finish Electric Fire
Free UK Mainland delivery*
E1 electric fire included in price


 1& 2 kw heat output
12 months warranty
Pebble fuel bed included

Can be fitted on flat wall if needed choose 75 mm rebate option
Optional down lights
Free UK Mainland Delivery : 2-6 Weeks from order, depending on location.
Custom made and ready for dispatch within 2-6 weeks from order , depending on location.
Available in Grand 54" [1372mm]

or Regular 48 " [1222 mm] width

.
Freshen up your home with this beautiful modern yet classical fire surround. The clean arched lines and curved hearth make this a perfect fit for all homes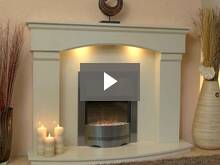 Fititng OverviewMade with easy installation in mind. Supplied in 5 easy ready made sections with factory fitted with concealed brackets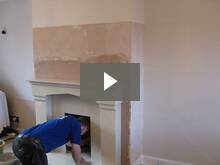 Rebate ExplainedCan be manufactured with a 75mm recess to fit an electric fire against a flat wall, or a with the back panel pushed as far back to the wall as possible if you have a chimney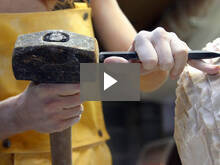 Down lightsCarefully crafted within the top header of the fire surround. Clutter free with a recessed switch under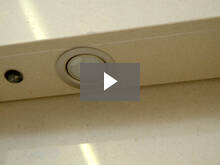 Colour:
3 colour choices order samples
Down lights:
Carved in header



Bowed Hearth or Pencil profile hearth
| | |
| --- | --- |
| A | 48" 1219mm |
| B | 42" 1067mm |
| C | 8" 203mm |
| D | 15" 380mm |
| E | 48" 1219mm |
| L | 28.5" 724mm approximately |
| M | 33" 838mm approximately |

| | |
| --- | --- |
| N | 16.25" 413mm |
| O | 22.25" 565mm |

| | |
| --- | --- |
| D | 15" 380mm |
| E | 48" 1219mm |
|   |   |
| P | 2.25" 60mm |
| T | 10" 254mm |
| Q | 1/2" 12mm |
| | |
| --- | --- |
| A | 54" 1372mm |
| B | 42" 1067mm |
| C | 8" 203mm |
| D | 15" 380mm |
| E | 54" 1372mm |
| L | 33.25" 844mm approximately |
| M | 33" 838mm approximately |

| | |
| --- | --- |
| N | 16.25" 413mm |
| O | 22.25" 565mm |

| | |
| --- | --- |
| D | 15" 380mm |
| E | 54" 1372mm |
|   |   |
| P | 2.25" 60mm |
| T | 10" 254mm |
| Q | 1/2" 12mm |
---
Related Items